Award Programs – District 22
International and District Awards
Zonta International has developed the Amelia Earhart Fellowships program, the Jane M. Klausman Women in Business Scholarships, the Young Women in Public Affairs Award and the Women in Technology Scholarship as a strategy to achieve its mission of improving the status of women worldwide. All four awards are offered annually at an international level to assist and recognise the achievements of women, and the Jane M. Klausman scholarships and Young Women in Public Affairs awards are also offered at Club and District level. Find out more about the Zonta International Education Awards  Click here
To read more about our previous award winners at District and International level Click Here
2023 District and Zonta International JMK Women in Business Scholarship Winner

Congratulations Tara McCarthy on being the 2023 winner of this scholarship.  Tara was nominated by the Zonta Club of Brisbane Inc. Tara is the recipient of a QUT Business School Deans Honors Award 2021, 2022 and QUT Executive Deans' Commendation for Academic Excellence. She showed entrepreneurial talents from a young age, with early inspiration to be a business leader, becoming Moreton Bay College Captain and Public Speaking Captain in 2020. Her academic leadership and community achievements during her schooling are impressive. She actively seeks additional development opportunities: six month (2022-23) in Netherlands on an exchange program studying Designing Sustainability Transitions at Delft Technological University – providing her with direct business client contact experience including making future business recommendations. She works part time (2-3 days weekly) with Business Models Inc (BMI) a global business innovation and strategy firm where she has displayed natural talents in entrepreneurship and communications juggling priorities and delivering high-quality products within tight deadlines.
2023 Zonta International Women in STEM Scholarship Winner
Congratulations to the Zonta Club of Paradise Point Inc for nominating Shayna Spencer for the 2023 Zonta International Women in STEM Scholarship. Shayna was selected as the winner by the District, and has therefore won the scholarship at the international level also. Shayna is studying Mechanical Engineering at Griffith University, and is aiming to qualify with degrees in Mechanical Engineering and in Industrial Design in 2025. As well as receiving a number of academic excellence awards, Shayna has undertaken several activities such as President of Women in Engineering Griffith University, co-founder Griffith University Community Garden and is self-employed tutoring mathematics.
2023 District and International Young Women in Public Affairs Winner

Charlotte Gillies, the Brisbane Zonta Club Young Women in Public Affairs award recipient, is one of 31 recipients around the world to receive an international YWPA award and one of only three Australians. She will receive $5000 US for her international award. Studying International Security at the Australian National University, Charlotte won the club award in recognition of her service to the community and alignment with the objectives of Zonta International. A former student at Hillbrook Anglican School, Charlotte was involved in school governance on student council, as a participant in UN activities and a key member of the school's Z club.
2022 District and International JM Klausman Women in Business Scholarship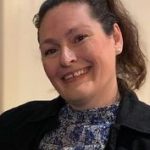 Congratulations to Clare Isaac who has been announced as the District 22 and ZI JMK Klausman Women in Business Scholarship Winner for 2022. Clare is studying Business at the Queensland University of Technology and was nominated by the Zonta Club of Brisbane Inc.
2022 District 22 Young Women in Public Affairs Award Winner

Mahsa Nabizada, nominated by the Zonta Club of Toowoomba Area Inc has been announced as our 2022 District winner. Mahsa is in her final year at Fairholme College, Toowoomba. Her connection to community volunteer programs is to be commended, her initiative with the Regional council projects are an example of this, a School back pack project providing packs to newly arrived students to help them settle in to the new format of Australian schooling, and her Youth Group Networking project has seen the many of support groups in Toowoomba meet and understand each other's purpose, with a day session to be able to pool resources providing a platform of networking. Mahsa has been actively involved with her community, producing a Persian Program on FM102.7, being a volunteer for Pure Land learning college association and Youth Peace Leader. Mahsa will be a member of the Australian delegation to the International Interfaith Peace Conference Malaysia this year.  We wish Mahsa all the best as her nomination is now considered at the International level.
2021 District 22 JM Klausman Women in Business Scholarship Winner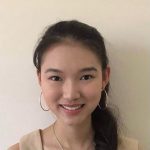 Congratulations to Teresa Chuang the nominee from the Zonta Club of Brisbane Sunrise Inc who has been selected as our District winner for 2021.  Teresa is a penultimate accelerated honours student studying the Bachelor of Advanced Business at the University of Queensland who is an aspiring fund manager/management consultant with a desire to:
Improve the gender gap, with only 14% and 17% of fund managers and consulting firm partners being female;
further help host and promote events that address equality and women's rights, where speakers can share their experience, advice, and opportunities for women.
2021 District 22 Young Women in Public Affairs Award Winner
Congratulations to Andrea Frederick who is the District 22 YWPA winner for 2021.  Andrea was nominated by the Brisbane North club and is a key leader on the Service Leadership 2021 team at the Queensland Academy for Science, Mathematics & Technology, and is in her final year of High School.  The panel was deeply impressed with her community activities and volunteerism, school representation and leadership and especially knowledge and experience of local and international projects and issues, related to women.  Andrea's application has been forwarded to Zonta International for judging at the international level and we wish her all the best at this level
2020 Zonta International and District 22 JM Klausman Women in Business Scholarship Winner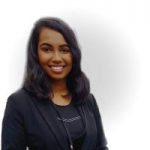 Congratulations to Sanuri  DeSilva who was nominated by the Zonta Club of Beaudesert Inc who was our 2020 D22 winner and has now been named as a Zonta International winner.
Sanuri is currently completing her honours year in Finance at Griffith University after receiving the international student distinction scholarship. During her time at Griffith, she has participated in national and international case competitions, held leadership positions in various clubs and societies and worked on establishing relationships with students from across the world by mentoring them through various university programs. She is a recipient of the Paul Harris award for outstanding commitment as President to her Rotary club and community. Sanuri plans to use her talents and skills to address pressing issues such as gender inequality.
2020 Young Women in Public Affairs Award (YWPA) – District 22 Winner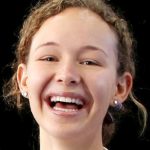 Congratulations to Faith Roche the District 22 winner of the Young Women in Public Affairs Award.  Faith was nominated by the  Zonta Club of Maroochy Inc.  She was one of 15 applicants across the District.
Faith is currently in Year 12 at St Andrew's College, Peregian, and is College Captain for 2019/2020. A staunch environmentalist, Faith has lead many campaigns to eradicate waste in her school and community. She hopes to study politics at university or alternatively neuro-science. Born in the Caribbean Island of Aruba, Faith speaks four languages and continued her interest in international affairs on an exchange to Japan last year.
We wish her well as her application has now been forwarded to Zonta International for consideration at the International level.
2019 District 22 Women in Technology Scholarship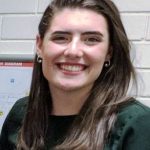 The District congratulates our inaugural Women in Technology Scholarship winner Gabriella Behr.
Gabriella is employed by the Wagner Corporation and is studying for her Bachelor of Construction Management through Central Queensland University.  Her major field of study is Construction Management.  In her spare time she is an Ambassador for the Warwick Turf Club and has volunteered at the Warwick Show and Rodeo, Place of Safety for Children and the Jumpers and Jazz Festival. Her aspiration is to be a young person who encourages other women and girls to consider the construction industry for their career and to bring their skills in STEM to the table to break glass ceilings and effect real change. Gabriella was nominated by the Zonta Club of Brisbane East Inc.
2019 Zonta International & District 22 JM Klausman Women in Business Scholarship Winner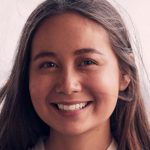 Congratulations to Caitlene Hillman who is the winner of the 2019 JMK Women in Business Scholarship for District 22 and one of six winners worldwide of the Zonta International AWard.  Caitlene Hillman was nominated by the Zonta Club of Brisbane Breakfast.
Caitlene
 recently completed her 4th year of a double degree in Economics and Finance at Griffith University, with a GPA of 7.0.  She is currently working as an intern in Sydney and Melbourne but will return to Brisbane in early February. She is also a charter member of the newly formed Griffith University Golden Z Club
Caitlene has excelled in her studies, and her high academic performance is matched by her enthusiasm to contribute to the local and international community—recognised most recently as the Inaugural Queensland International Engagement Champion. At a university level, some of her endeavors include co-founding the Economics Society, leading the Commerce Society as Vice President, volunteering as a Griffith Business School Student Leader, and leading the Hult Prize at Griffith program (a social enterprise competition and incubator program).
Caitlene volunteers as a Homework Club tutor with the Multicultural Families Organisation, and mentors high school students through the Youth Leaders of Positive Change program—a program focused on embracing diversity and creating positive social change from the grassroots. Caitlene has a fond interest in social mobility and in the role of investments in driving socioeconomic development. She plans to gain the technical skill-set requisite to create innovative policy and commercial solutions to mobilise a bottom-up redistribution of power, capital and opportunity.
2019 Zonta International and District 22 Young Women in Pubic Affairs Award winner announced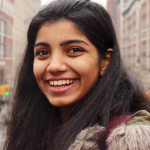 Congratulations to our 2019 winner at District level Khushi Shelat, nominated by the Zonta Club of Brisbane River Inc.  who has just been announced as one of the Zonta International level winners. Khushi is a speaker and entrepreneur. She will begin studying at the Wharton School of Business at the University of Pennsylvania as part of the class of 2023. Her experience in public affairs includes directing ChangeMakeHer Australia, Australia's only youth-led and founded social enterprise aimed at levelling the playing field for young women in STEM and entrepreneurship, founding TEDxYouth@BSHS, and representing her electorate in the Queensland Youth Parliament. In the future, she plans on exploring her passion for the integration of business and social impact, and hopes to one day establish an international microfinance organisation which integrates government and NGO resources in developing nations to empower those living in poverty.
Khushi is currently in her first year of study in Advanced Finance and Economics at the University of Queensland.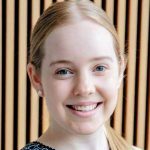 2018 Zonta International and District 22 JM Klausman Women in Business Scholarship Winner
The District congratulates Emma Beal our District 22 JM Klausman Scholarship winner for 2018 and on her success as a 2018 Zonta International JM Klausman Scholarship winner.  Emma was nominated by the Zonta Club of Brisbane Inc.
Emma is soon to complete her second year of study in the Bachelor of Advanced Finance and Economics (Honours) program at the University of Queensland. She has excelled in her studies thus far, studying as a UQ Vice Chancellors scholar and twice receiving the QIC Academic Prize for being the highest achieving female student in her cohort. Emma hopes that the skills she learns at university will help her to one day aid economic growth and development in impoverished and oppressed nations, something she is passionate about having spent time living in orphanages and refugee camps on the Thai-Burma border.
Emma currently works as an intern at a private equity firm in Brisbane, and is also an academic tutor for the UQ School of Economics. She is very involved in campus life in her role as Treasurer of the UQ Economics Society, where she is able to provide other students with dynamic opportunities to further their professional development in business related fields. As a recipient of the JMK scholarship, Emma hopes to undertake a short-term exchange in the coming year so she can continue to broaden her understanding of other cultures and their needs.
2018 Zonta International and District 22 Young Women in Public Affairs Award Winner
 Congratulations to Madison Birtchnell a 2018 Zonta International and the District 22 winner of the Young Women in Public Affairs Award for 2018.  Madison was nominated by the Zonta Club of Paradise Point Inc.
Volunteering in her community since the age of 6, Madison Birtchnell embodies excellence in both academia and community service. Madison is an exceptional leader and role model and as a result of her outstanding community service was recognised as the 2018 Gold Coast Young Citizen of the Year. She has been selected as an Australian Youth Gender Equality Champion for the IMAD Honour Roll as part of the Australian Centre for Leadership for Women and was earlier this year selected as one of the first teenagers in the Class of 2018 Women Deliver Young Global Leaders Program. Madison is passionate about social justice, youth engagement, equality, inclusion, mental health, and empowering women. Madison's proudest achievement in 2017 was singlehandedly devising an International Women's Week Conference, funded by a Queensland State Government Grant, which featured noteworthy guests the Hon. Yvette D'Ath Attorney-General and Humanitarian Kay Danes OAM. This conference was designed to empower women and girls, encouraging every woman and girl to achieve their full potential. Aged only 17, she has developed a passion to work in politics and for the United Nations in the future, where she can continue to serve others and where she can have the most impact and create positive social change.